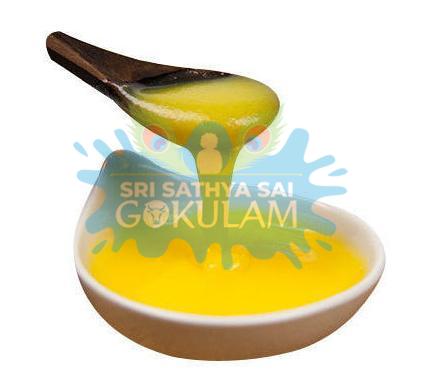 Ghee is a dairy product made out of cow milk. It is widely used in Indian and Middle Eastern cuisine for its aroma that makes food and delicacies tastier. We Indians rely heavily on desi ghee for making our food tasty.
It is nevertheless important to know the authenticity of the desi ghee and purchase it carefully. One must procure it from a reliable Pure Desi Ghee Supplier to get the taste as well as health benefits of this dairy product.Know some basicfacts to help you purchase a genuine product from Pure Desi Ghee Manufacture.
Traditional Method Of Desi Ghee Preparation
Ghee is made traditionally by simmering butter and its creamy layer to separate the water, milk solids and salt. What remains of this heating process is ghee. It is a time-consuming process. It needs the exact know-how of the process as well.
Desi Ghee is slightly different from clarified butter. The process of making clarified butter stops when the water gets evaporated and milk solids are separated. Desi ghee preparation continues even after this process. It is the slow simmering of the butter till it gets the aroma and the nutty taste to it.
Reasons For The High Demand For Pure Desi Ghee
Desi Ghee is very rich in nutrients. The Health benefits of Desi Ghee have pushed the demand for this product from Desi Ghee Exporter in most countries.
People are taking an interest in tasting regional delicacies all over the globe. Ghee is an important ingredient that enhances the taste of food.
For Indians, ghee has been used in religious ceremonies during the homa or fire ritual in ceremonies. As a sizable population of Indians stay abroad, the demand for Pure Desi Ghee Supplier is growing greatly.
Vanaspati Ghee Vs Desi Ghee
You might get duped into believing that all the ghee packets sold in the market are pure. It is important to know the difference between Vanaspati Ghee and Desi Ghee.
Vanaspati is the cheaper version of ghee which is prepared from hydrogenated oil. Also known as Dalda. This product has a similar colour as Desi Ghee and might confuse the buyers.
Thus, purchase from the authentic Pure Desi Ghee Manufacture.
How To Identify Pure Vs Adulterated Desi Ghee
There are simple ways to identify the genuineness of the Ghee that you purchased.
Take a spoonful of Desi Ghee in a pan and heat it. If it starts melting immediately, it indicates that it is pure. A similar test can be done with a drop of ghee on the palm. The melting starts instantly.
Checklist Before Purchasing Desi Ghee
Pure Desi Ghee Supplier will always make things transparent and clear for their customers.
The clarity in the method of preparation of Desi Ghee is informed. The process involves the removal of contaminants from milk if any.
Stringent quality tests are done on the product to guarantee authenticity.
The Colour, form and shelf life of the product are informed.
Certification of FSSAI (Food Safety and Standards Authority of India) is declared.
Be well-informed before you purchase. Buy it from the Pure Desi Ghee Exporter to be assured of a genuine product.