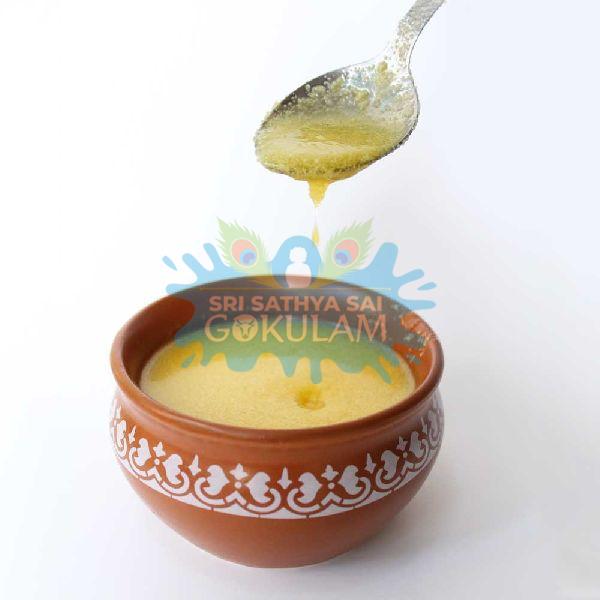 An integral part of Indian cooking for centuries, desi ghee is a superfood made from pure cow milk. It is used in various dishes, like desserts, parathas, dal tadka, pulao, biryani, etc. Apart from adding taste and flavor to our food, desi ghee offers several health benefits. It has been an imperative part of Ayurveda medicine since ancient times due to its healing, antioxidant, and anti-inflammatory properties. According to Ayurveda, desi ghee is the vital ingredient that helps develop our body's sapta dhatus. It also cleanses our body's pitta, vata, and kapha doshas, keeping us healthy.
Here, we will discuss some of the surprising health benefits of desi ghee. Read this article to know the benefits of using desi ghee.
Desi ghee is known for its incredible nourishing and healing properties. People use it to maintain a healthy weight and to improve digestive health, eyesight, skin & hair health, and so on. Let's discuss why it is necessary to include desi ghee in our diet.
1. Help Boost Immunity:
Normal desi ghee manufacturers in India offer the best quality desi ghee that has healing effects and helps boost our immunity. The ghee is manufactured with the best quality cow milk and has detoxifying and gut-health-improving qualities. Desi ghee derived from pure cow milk has anti-inflammatory and antioxidant properties that help combat the spread of various diseases.
2. Help Lose weight:
Desi ghee is high in omega-3 and omega-6 fatty acids that boost metabolism and help maintain a healthy weight.
3. Good For Hair And skin:
Normal desi ghee obtained from pure cow milk is loaded with essential nutrients, such as vitamins A, D, E, antioxidants, fatty acids, etc. These essential components in desi ghee are great for hair and skin health. Regular consumption of ghee can improve hair and skin conditions. The topical application of desi ghee also provides several benefits to our hair and skin. It promotes hair growth, stimulates hair follicles, keeps the scalp healthy, moisturizes skin, promotes collagen production, prevents dark spots & wrinkles, and brings a glow to the skin.
4. Improve Digestive Health:
Regular consumption of desi ghee can help keep your gut healthy. Desi ghee from a trusted normal desi ghee manufacturer is excellent for stimulating the digestive enzymes that help break down food and maintain gut health. It promotes quick metabolism and uncomplicated absorption by the body. It helps improve bowel movements.
5. Loaded With Vitamins:
Desi ghee is rich in vitamins A, D, E, & K and antioxidants. So, consuming desi ghee daily can help reduce the risk of cancer, liver diseases, cataracts, arthritis, etc.
6. Prevents Hormonal Imbalance:
Desi ghee helps maintain hormone levels in the body. Fats in desi ghee promote hormone production in the body. So, the consumption of desi ghee can help prevent hormonal imbalance in women.
7. Keeps Heart Healthy:
Desi ghee is rich in good fats (omega-3 fatty acids), which help maintain a healthy cardiovascular system. It helps lower the cholesterol levels in the body.
8. Provides Energy:
Omega-3 fatty acid in desi ghee is a good source of fat and helps boost energy.
9. Good For Eyesight:
Vitamin A in desi ghee is excellent for your eye health. Consuming desi ghee daily can improve your eyesight.