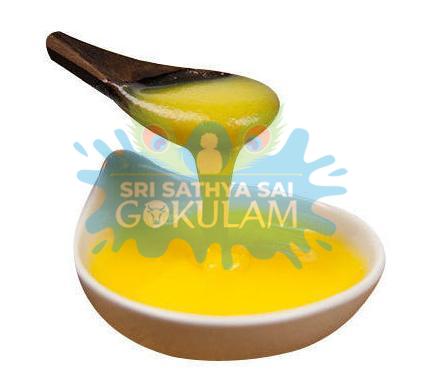 Why is Desi ghee considered so special? And what is the reason for this ghee's precursor, "Desi"? Desi ghee gets made from cow milk after a busy churning and heating of butter. The trick to making excellent Desi ghee is to maintain an accurate temperature.
This trick gives Pure Desi ghee its characteristic flavour and aroma. Ghee is an Indian invention and is an essential part of Indian culture. The role of ghee gets mentioned in ancient Indian texts. Ghee is a part of rituals and ancient Ayurvedic medicine and is indispensable to Indians.
You can see many different Hindu Vedic texts where there are mentions of ghee. Without ghee, the Mahabharata and Bhagavata are almost incomplete. Even in Islamic culture, ghee gets considered a curative medicine. Ghee is acknowledged as the highest order of learning in Buddhism.
How Do You Make Desi Ghee?
You can make Desi ghee from the milk of the Indian grass-fed cow. This particular milk, called A2 milk, has such a name because the cows have a special A2A2 gene. The beta-casein protein in A2 milk is far more healthy than other lactose proteins in different bovine milk.
A Pure Desi Ghee Supplier will provide ghee without any form of adulteration. Most other ghee varieties have a percentage of vegetable fats that can harm the body. But pure Desi ghee is devoid of this, and the buttermilk gets churned at optimum temperature.
You can read about the ghee-making process in the ayurvedic texts. Milk gets boiled and then cooled, followed by the addition of curd. This milk is then left at room temperature overnight.
The milk curdles overnight and gets churned into buttermilk the next day. This buttermilk is slowly boiled on a low flame to evaporate the water from the buttermilk. The remnants are your pure Desi ghee with its intense and comforting flavour.
What Are The Health Benefits Of Pure Desi Ghee?
Some of the health benefits of Desi ghee are as follows-
Ghee has butyric acid, which is a powerful short-chain fatty acid. This is responsible for effectively breaking down food and stimulating digestive enzymes to hasten the process of digestion.
Ghee balances the level of high blood sugar, contrary to most beliefs. You can recommend ghee to highly diabetic patients as it stimulates insulin production.
People sometimes suffer from a skin condition called urticaria or hives. Generally, doctors advise taking antihistamines to reduce the inflammation, but Ayurveda recommends applying Desi ghee. You can get instant relief from the itching if you apply Desi ghee from a Pure Desi Ghee Supplier.
Rubbing a small amount of ghee on your temples and naval region generates a calming effect. This helps to lower the body temperature and trigger sleep, which can treat insomnia.
Ghee has potent antimicrobial properties, and you can give it to babies. Infants below six months of age can eat a small amount of ghee for vitamins A & D. Ghee helps remove microbes and strengthen bones.
Ghee has essential fatty acids that increase the good cholesterol or HDL in the body. You also get a good amount of Omega 3 and Omega 6 fatty acids from ghee which is essential.